Everybody Loves the Outdoors
Enjoying the outdoors is a right that all Australians have. However, conventional wheelchairs do not provide access to some of the most beautiful areas of our country including our beaches, natural wonders, camping grounds, playgrounds and theme-parks. Here at Sandcruiser Industries Pty Ltd we believe everyone should have easy access to the land, sand and sea – that is why we created the all-terrain wheelchairs called the Sandcruiser® and the Sandpiper®. Our wheelchair's pneumatic tyres make it possible to transport people with disabilities anywhere with ease and in comfort. Designed with traveling in mind, our wheelchairs can be dismantled and reassembled easily without the need for any special tools. We do not compromise on quality. Our marine grade stainless steel tubing makes our wheelchairs strong, durable and rust proof, ensuring years of reliable use. Our wheelchair frames contain no PVC, plastics or aluminum which crack after minimal use. Our wheelchairs are made in Australia and come with a 3 year guarantee. Beware of imitations!!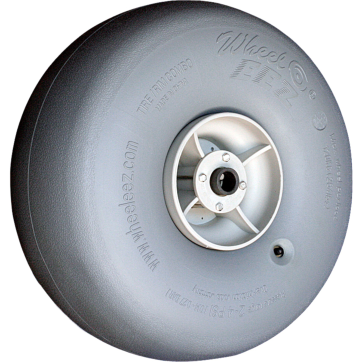 Balloon like Tyres
Amazing balloon-like pneumatic tyres that glide over land, sand and broadwalks for a remarkably comfortable ride.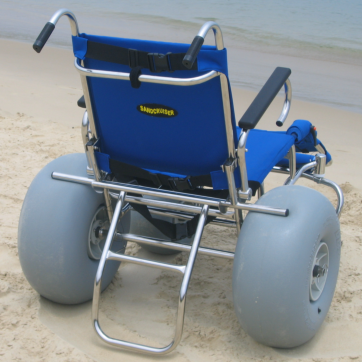 Ease of Use
With a seat height of 48cm and adjustable arm rests the Sandcruiser® and Sandpiper® wheelchairs make transferring easy and safe.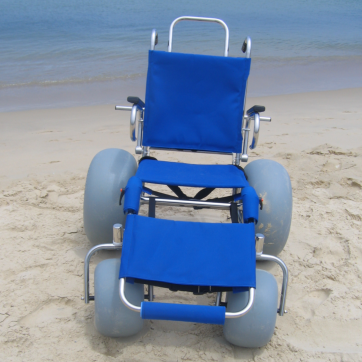 Weather Resistant
The Sandcruiser® and Sandpiper® seat coverings are made from a breathable acrylic which is extremely strong, quick drying, resistant to salt, water, UV and the tough Australian outdoors.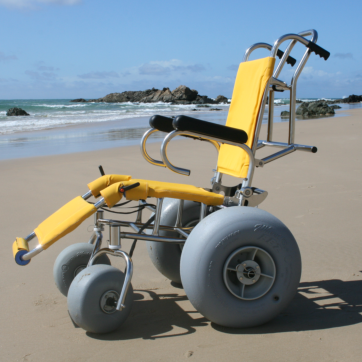 Adjustable
The leg and arm rests are removable and adjustable to provide maximum comfort for the rider.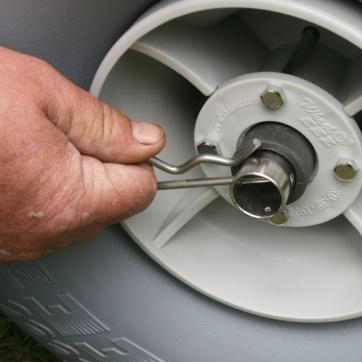 Transportable
Dismantles easy without special tools for easy transportation and storage.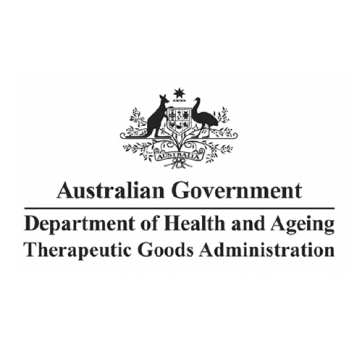 TGA Certified
Both the Sandcruiser® and Sandpiper® wheelchairs are certified by the Therapeutic Goods Administration – ID# 191974.
Want to Become a Distributor?